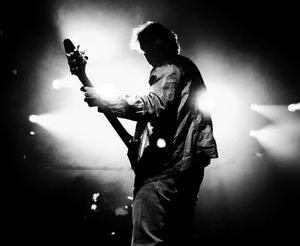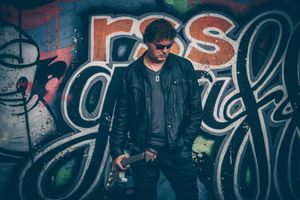 About
Chris Lavigne, is a French-American Rocker/Entrepreneur & songwriter, producer and a gifted guitar shredder & player. Chris has a unique and inspiring story, starting out playing lead guitar in Rock Bands in France at the age of 15, recording albums the good old-fashion way and playing in bars and small venues for years.   
In parallel, he created his first company in 2000 in a garage and lead it into the Nasdaq 13 years later, becoming a successful MedTech Entrepreneur, accompanied by his rocker attitude & spirit. While continuously shredding on the guitar & composing rock songs, Chris won the French prize of "Entrepreneur of the Year" in 2006 and the Ernst and Young "Entrepreneur of the Year" award for the US central Texas region in 2011.   
After Moving to the US in 2006, Chris started the Rock band "Arrows To Fire" and recorded 2 albums at the iconic Arlyn Studios in Austin, TX, co-produced by Jacob Sciba (Gary Clark Junior, Black Pistol Fire).   
Chris' upcoming project is his first solo album, co-produced by the talented Bass player Matt Noveskey (Blue October). A melting pot of different influences, as it has always been in his life, our Solo Doctor's new album is blend of Rock with tons of energy, and a zest of Green day and Stone temple pilots.